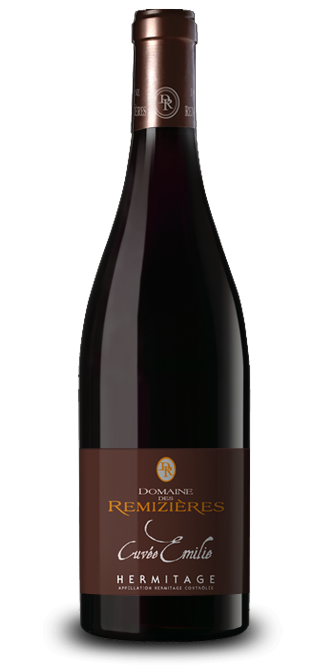 Cuvée Emilie
hermitage
Grape variety: 100% Syrah
Vineyards age average : 40 years.
Vines plants are located on granitical hill-side soils, facing to the South.
Goblet pruning – Hight density .
Traditionnal wine making process with closed tanks and control of temperatures (28-30°C).
Vatting of 28 to 30 days.
Maturing during 15 to 18 months in new oak barrels.
Great red wine.
Steady – colored wine, very tannic (roundy and delicate tannins).
Wine with red fruits aromas when it is young, spices aromas after a few years.
You must serve this wine in a decanter to get even more taste qualities.
It suits with red meats and gamy.
Feature
Appellation
Hermitage Red